At Dorset Adventure Park we believe in the joy of adventurous living, the excitement of outdoor activities and the infectious grins that mud splattered faces bring. Wet your appetite with these shows until you can climb our ropes, conquer our obstacles, walk on water and laugh with us again!
The Dawn Wall
Free Climber Tommy Caldwell's unbelievable attempt to climb and conquer the impossible. You will watch with open-mouths of disbelief and wonder as the story unfolds and you realise this man's true life story is wilder than any fiction.
National Parks Adventure
Narrated by Robert Redford, this golden gem is waiting for you when you have finished watching every Attenborough documentary known to man. Explore the epic of these natural wonders, breathtaking beauty and great American wilderness. Awe-inspiring and soul warming- enjoy!
Icarus
One of the most talked about documentaries in modern times, this follows the accidental discovery of the major Olympic cheating scandal. Oscar-winning and eye-opening, follow the thread that unravelled an empire.
Tales by Light
A joint venture between Canon and National Geographic, this documentary immerses you in spectacular visuals of travel photographers exploring the world over the course of one year. Look at life behind the lens, the wonders captured and how those moments are made. An exploration of storytelling and the wonders of this world. A stunning and spectacular insight into nature and humanity.
Street Food
Are you quite literally hungry for adventure? Then this is the show for you! Taste the world and the flavour of cultures in this vibrant celebration and exploration of street food around the world. The short episodes of this docu-series makes it the perfect visual snack or gluttonous binge. Add it to your lockdown menu.
Kiss the Water
This beautiful, lyrical documentary is an unexpected and delicate treasure. A completely self-taught crafts woman, Megan Boyd creates fishing flies that are so celebrated that they are sought and prized by fishermen and collectors around the world. An unexpectedly compelling story that almost feels as though it belongs in an ancient folk tale.
Don't Crack Under Pressure
An 'extreme sports thrill ride', this documentary drives you full-speed through the addictive pull of adrenaline seekers. This throws the spectacle of the extremest sports at you, daring you to look away. Vicariously live the adventures of the world's riskiest risk takers, whilst simultaneously exploring just how far our horrified appetites demand travel and sports adventures to go.
My Octopus Teacher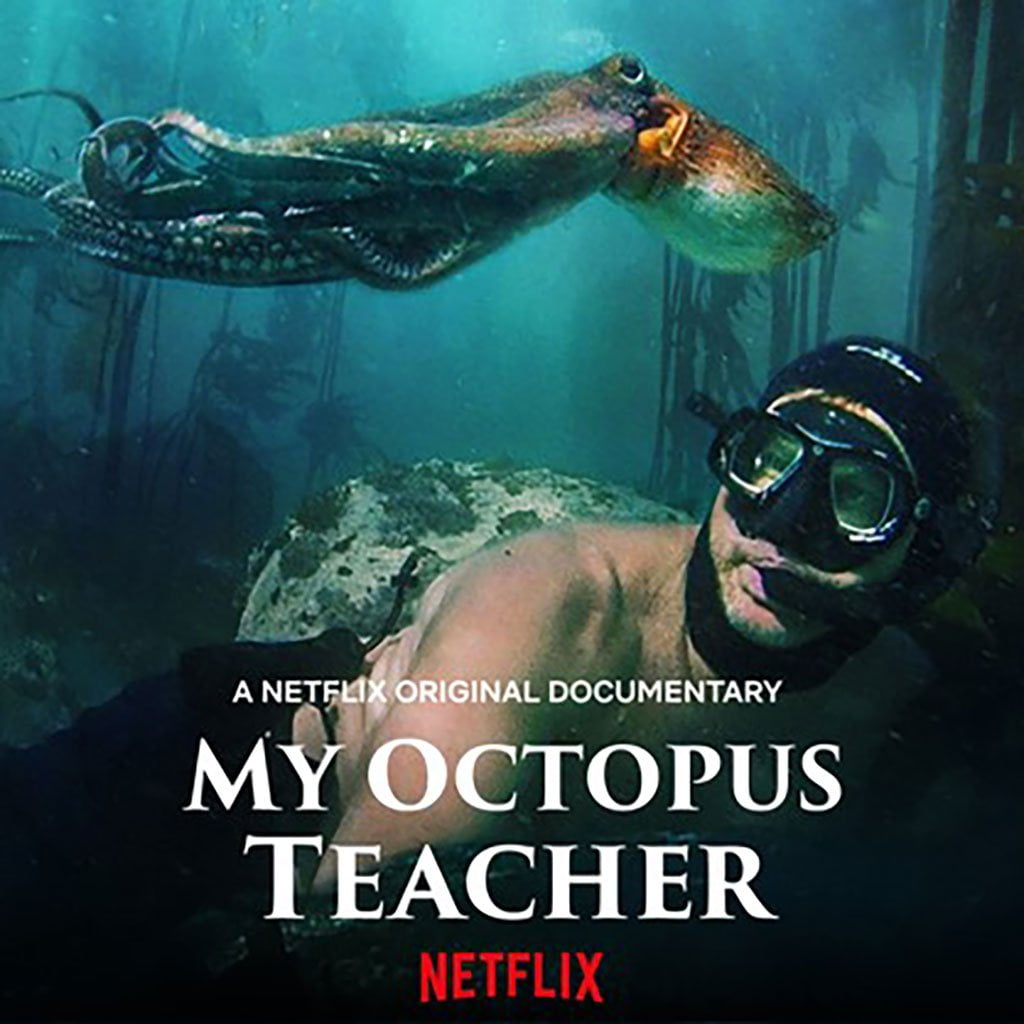 This is a moving tale of the bonds available to be made in nature, if we take the time, respect and care to try. This is an exploration of the burn-out work generation and the delicate dedication to some unspoken call of the deep. Magnetic and mesmerising, a documentary to utterly intrigue and engage any man or beast.
The Trader
This short documentary opens a window into a world of a travelling trader in rural Georgia. In a landscape of poverty, the currency is potatoes. This is a documentary that truly explores the value of all things. Step through a portal that transports you to a tale that almost feels more fable and fiction, than the stark reality it is. All the while, it quietly shouts a truth to us all.
We Are The Champions
Meet the quirky and bizarre world of global competitive subcultures. This goes beyond the chaos of 'competitive' rounds of monopoly with family members at Christmas and delves into the intrigue of truly niche competitions and those that whole-heartedly commit to them. Completely compelling and weirdly fascinating, this is the docu-series you didn't know you needed. Why do we do these wild and wonderful things? Because maybe, just maybe, we can win them.