The Ultimate Aqua Adventure!
Experience this amazing park surrounded by stunning views of the Purbeck countryside. The Aqua Park is set on 2 lakes, Woodland lake and Castle Lake named for its amazing views of the historic Corfe Castle providing the perfect setting. Each lake features a different set of obstacles for you to tackle, with over 200m in total. We have a great bunch of staff at the water park which is fully life guarded and take pride in offering you a great experience that will be remembered for a long time! We get really busy, so make sure that you book in advance online.
Swing, jump, slide and run around. There are many ways to cross this challenging course.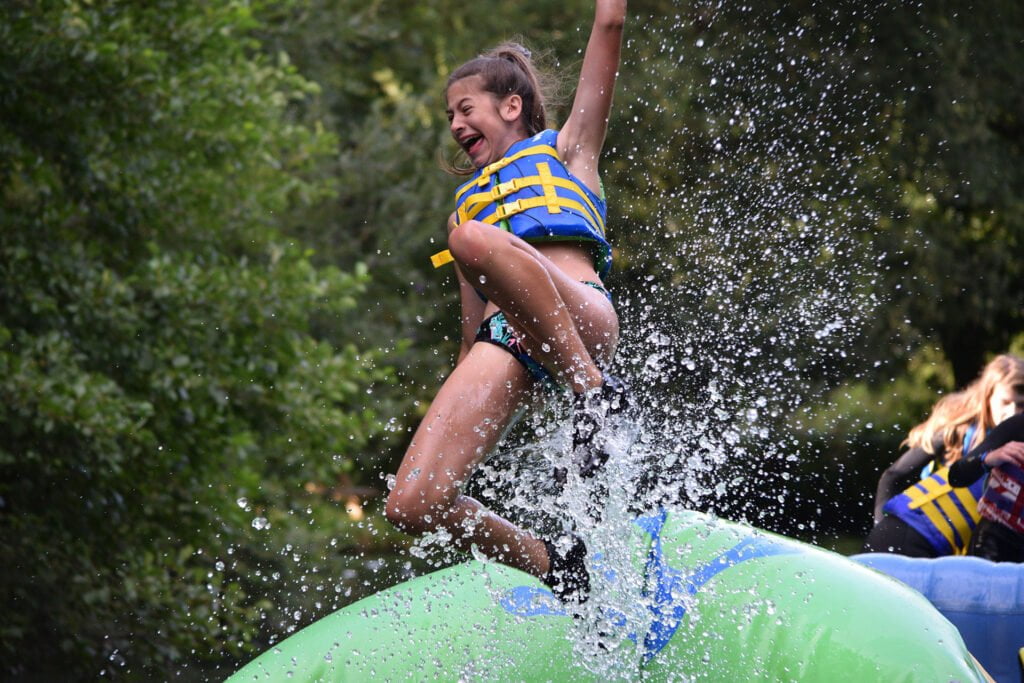 Jump on and have a friend catapult you into the air on the all time favourite Flip Bag.
Rotate the Spinner with your own body motion – get it going, then try to hold on!
Slide down in for the ultimate cooling-down experience.
Put your balance and co-ordination to the test, combining speed, strength, balance, and agility.